For media inquiries contact Rachel Harb, Communications Manager, at rachel@rfc.org or leave a message at (413) 529-0063 x 203.
To join the Press List, click here.
---
03/24/20 Update regarding the COVID-19 crisis
 
Starting at 12 pm Eastern on 03/24/20, all non-essential employers in Massachusetts are under orders to entirely close their physical workplaces. As a result, the RFC has made several adjustments:
1) Staff (who had already been mainly working from home) will now be exclusively working from home.
2) Until future notice, fax will not be a viable way to communicate with us.
3) Our surface mail is being held at the post office. We aim to pick it up approximately once/week, so please expect delays in our response to any surface mail.
4) To the best of our abilities, staff are working normal business hours (9-5 Eastern, Mon-Fri). Email is the best way to reach us (see
rfc.org/contactus
for staff addresses), and we also check voice mail at least once/day, Mon-Fri.
5) We encourage you to
join our email list
to make sure you don't miss any important updates from us. Visit rfc.org and click any JOIN OUR EMAIL LIST button.
6) As people are turning even more to social media for information and connection at this time, we'd be very grateful if you'd connect with us, share our posts and encourage others in your networks to follow
our Facebook page
and @wwwrfcorg on Instagram and Twitter. The bigger our reach, the more collective strength we have to support the vulnerable activist families we aid.
As we shift almost all of our communication to the online realm for the time being, this is a great way to get in touch with us, stay informed about what we're up to, and bond with other concerned, caring, like-minded people.
---
03/20/20 Message from Executive Director Jenn Meeropol, regarding the COVID-19 crisis

Hello everyone,
 
I hope you, your families, and your immediate community are okay in this very trying moment. I'm sure that the worldwide upheaval from the COVID-19 pandemic is affecting every member of the RFC community in some way.
Here's how the RFC is adjusting in the short term to this crisis.
 
1)  GRANTING: We are committed to continuing our granting process with as little disruption to our beneficiary families as possible. We have extended our spring application deadline to March 31st, and our Board is meeting soon to discuss how to respond to this situation.
 
2)  REMOTE WORK: RFC staff have begun working from home. We've enhanced our pre-existing abilities to connect virtually to each other, and to our work. We're checking our voice mail regularly, but far and away the best and fastest way to reach us is email. My address is jenn@rfc.org. You can reach our Granting Coordinator Sophie at granting@rfc.org, and our Communications Director Amber at amber@rfc.org. We're also figuring out a schedule for staff to take turns going into the office briefly, once or twice a week, to respond to surface mail and faxes.
 
3)  OPERATIONS: For the time being, aside from working remotely, our day-to-day operations are mostly unaffected, except for communications and materials that come and go from our office via fax or surface mail. For instance, we may be slower to deposit checks, send you written acknowledgement letters and other correspondence, or respond to faxes.
 
4)  30th ANNIVERSARY CELEBRATION: In light of recent CDC and other recommendations we're assessing how to alter our plans for our 30th Anniversary Celebration, currently scheduled for May 9th. We're working as diligently as we can to decide on our path forward, in the midst of rapidly evolving information.
While we figure out what to do, we're temporarily suspending event ticket sales until we announce a new plan – which we hope to do within a matter of days. At that point, we'll also share how we'll handle ticket sales that have already occurred.
 
5)  FINANCES: At this time, we don't know the full impact on our finances, but we know they will be affected. At the same time, we know that our beneficiary families, who are already very vulnerable, isolated, and living with a lot of stress, are going to be hit particularly hard by the COVID-19 fallout. We also know that our supporters will be affected in many ways, but that collectively, you are generous, caring, and deeply committed to supporting the children of resistance. We hope that you'll be in a position to continue financially supporting the RFC at this precarious time, so that we, in turn, can help our grantee families.
Please bear with us as we work through the complexities of this unprecedented situation, while prioritizing the health and wellbeing of our grantees, staff, board, and entire RFC community. We aim to come up with creative ways to maintain and even grow a sense of community, and gain strength and encouragement from one another at a time we'll all surely need it.
Take care of yourselves and your loved ones and don't hesitate to reach out to me with any questions or concerns.
In solidarity,

Jenn Meeropol
Executive Director
---

Jennifer Meeropol (RFC Executive Director, granddaughter of Ethel & Julius Rosenberg)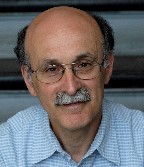 Robert Meeropol (RFC Founder, son of Ethel & Julius Rosenberg)