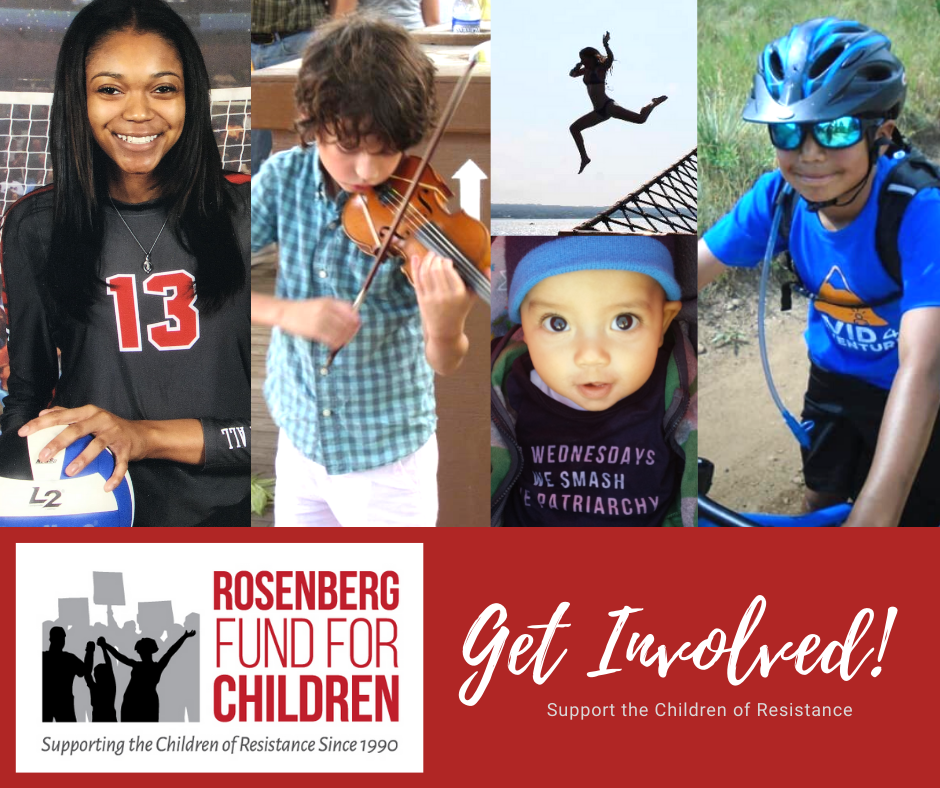 Do you want to join with your peers to support a good cause, or do something meaningful to celebrate your birthday, anniversary, or other special occasion this year? Consider joining the RFC fundraising team!
We're inviting our community to host a Peer 2 Peer fundraiser to help ensure kids whose parents have been targeted because of their activism can attend summer camp, or hire a tutor, or receive therapy, or attend a dance program, or participate in other activities that allow them to have fun, process their experiences and heal.
How does it work? 
Hosting a Peer 2 Peer fundraiser for the RFC is easy (and fun!). We'll give you the tools you'll need to get set up and start spreading the word. Just follow these simple steps:
Begin by setting up your personalized fundraiser page on Network for Good, following the prompts that guide you through their set-up process. To start a standard fundraiser, click here to begin. To start a fundraiser in honor of your birthday or special occasion, click here to begin. (*Note the language on the special occasion templates are birthday themed but are easily customizable to suit your occasion.)
Once you finalize your fundraiser page it will be submitted for approval by an RFC staff member. You will receive a notification email when it's been approved and your page goes live.
Go ahead and start fundraising! You can access sample outreach materials (like draft emails to potential donors, social media posts & thank you notes) directly on your fundraiser page and they are also available to view or download under "Related Files" below. You can find downloadable images for social media posts here, on this webpage or also here, on our Dropbox.
When you host a Peer 2 Peer fundraiser  for the Rosenberg Fund for Children, you'll be part of a proud tradition of resistance and you'll help justify Julius and Ethel Rosenberg's faith that others would carry on after them. With your help we can build a supportive community that allows children to not only survive but thrive despite the targeting their families have experienced.
If you have any questions or need support along the way, you can contact Rachel Harb at info@rfc.org or (413) 239-2711.