CARRY IT FORWARD: Celebrate the Children of Resistance (2 hr version)
View a gallery and slideshow of event photos here

On Sunday, June 16, 2013, the RFC commemorated the 60th anniversary of Ethel and Julius Rosenbergs' executions with a benefit event at The Town Hall in New York City, entitled, CARRY IT FORWARD: Celebrate the Children of Resistance.
This stage event written by Ellen Meeropol (author of House Arrest), interspersed dramatic readings and dramatized vignettes with music and poetry, honored the legacy of ­resistance passed on from the Rosenbergs and others, and celebrated the courage of families who continue to resist today. It embraced the history of progressive activism both through a look back at past generations, and in the context of today's struggles.  It honored the community of people who are working for social justice, and showed activists, and their children, that they are not alone.
Activist legend Angela Davis was the program's narrator, Eve Ensler (The Vagina Monologues and Emotional Creature) portrayed Ethel Rosenberg, and Cotter Smith portrayed Julius Rosenberg.
We had music from Rebel Diaz — a progressive, Latino hip hop group —  and the husband and wife folk duo, Mike + Ruthy; and Martín Espada presented his poem, All the People Who Are Now Red Trees (reprinted here).  Renowned international human rights attorney, Lennox Hinds, portrayed U.S. political prisoner, Russell Maroon Shoatz, and Shola Lynch (director of Free Angela & All Political Prisoners) and Djibril Toure (Malcolm X Grassroots Movement and Communities United for Police Reform) portrayed his daughter and son.
Klemente Gilbert-Espada, Christina González, Emma Lang, RFC Board Chair Rafael Rodríguez Cruz, and the Serious Play! Theatre Ensemble (Alyssa Breguet, Matt Haughton, Tony Manica, Mike Pray & Kaliis Smith) represented RFC beneficiaries including the family of Tito Kayak, and shared their own stories as activists.  Sheryl Stoodley directed the production.  Read all cast members' bios here.
[Note: CARRY IT FORWARD was adapted from a similar production, CELEBRATE THE CHILDREN OF RESISTANCE, that the RFC presented four times between 1997 and 2007.]
A limited number of CARRY IT FORWARD t-shirts remain for sale for $25 (includes shipping).  To order, indicate quantity and size (adult male S,M,L,XL) and send a check payable to the Rosenberg Fund for Children, to 116 Pleasant St., Suite 348; Easthampton, MA  01027.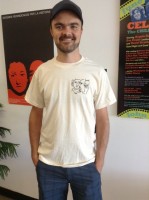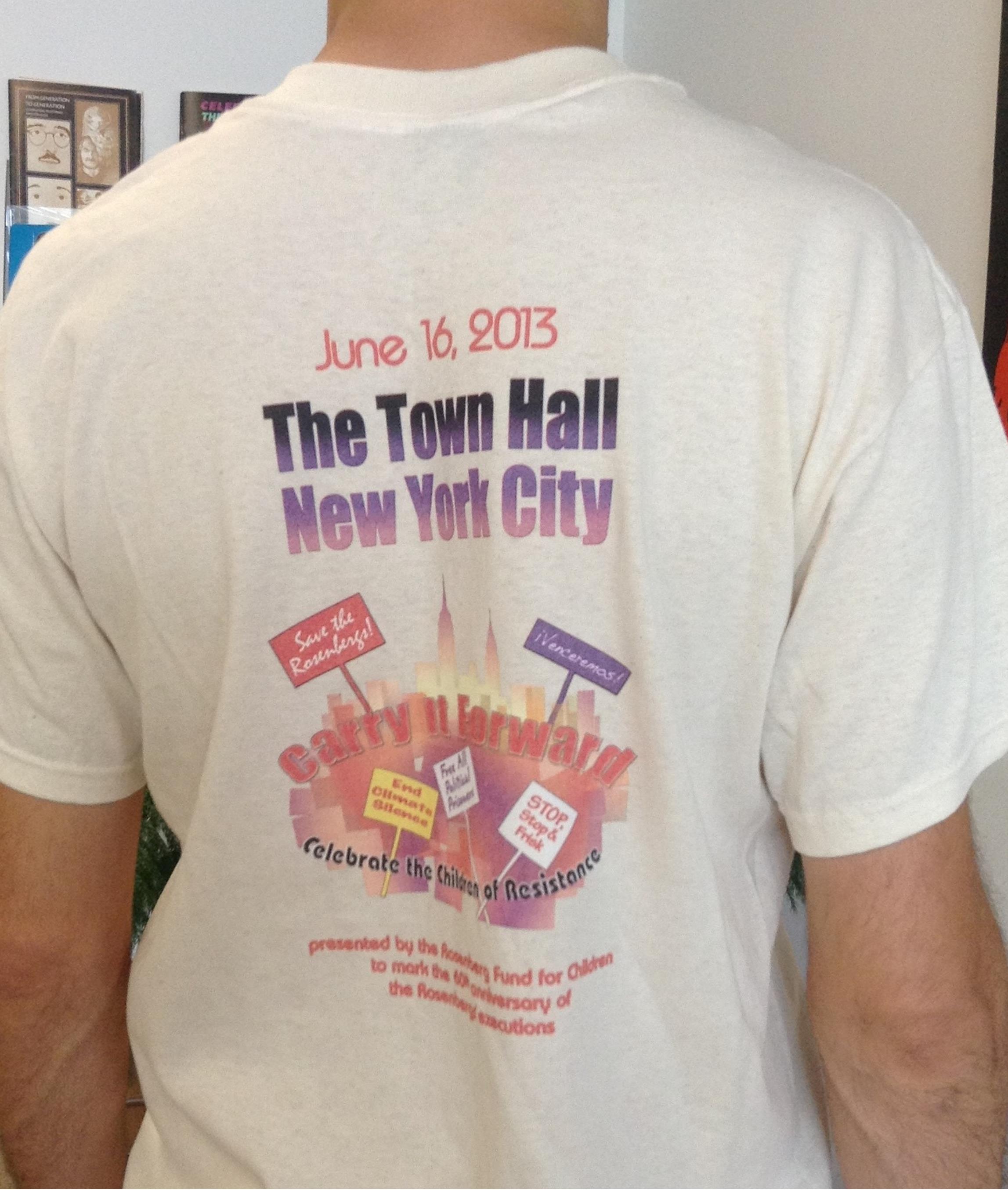 ---
 Event support by Second Bolt: Creative Production + Management