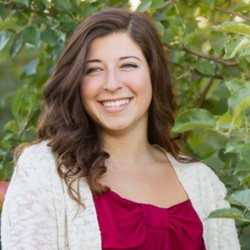 By Tori Montemurro, Granting Coordinator
About nine months ago I joined the staff at the Rosenberg Fund for Children as the new Granting Coordinator. In this role I have begun to build relationships with some of the 70+ families of targeted activists who the RFC currently supports. I've shared in their pride when their children improve academically because of the tutoring they received using their RFC grants, I've cheered alongside them when their children thrive on their sports team or excel in their music lessons, and I've celebrated with them when they were finally able to leave sanctuary.
I've also been lucky enough to share grantee parents' excitement when their children find what they are passionate about. This past spring, I ordered a beehive for a beneficiary who wanted to use his grant funds to learn about keeping bees. Since receiving the hive, he has started to show an interest in science and nature. His mom has shared stories with me about how he now pays attention to what kind of flowers grow in his neighborhood, and he has even found a local mentor to teach him about beekeeping and to help him prepare the hive before he gets a colony of his own.
I've also shared these families' pain; I've heard stories of the targeting they have faced, I have felt hopeless as the pandemic forced some of our families from their homes, and I've felt angry at the prison system and detention centers that have taken parents from their children. Reviewing their applications gave me insight into what brought them to the RFC in the first place, and at times I was frankly overwhelmed by the targeting they have collectively endured. Through it all, I've been inspired by these activist parents' commitment to fighting for a better world for all of us.
Hearing the stories of the repression these incredible individuals have faced due to their activism, and the impact it has had on their children, made me even more grateful to be in the position to support them in whatever ways I can. I am looking forward to continuing to get to know, and work with, each of these families in the future!
Comments
And, for all those reasons, I'm so grateful to the RFC for taking the lead on behalf of these deserving families and children, and for making it possible for many of us to provide support that we might not otherwise have been able to do.
Welcome aboard Tori. As a parent whose three young children, now all grown to adulthood and one alas deceased, were helped immensely by the RFC and the personal kindness of the Meeropol family, I applaud your choice to join up with this fine organization. I know you will continue to advance the great work of the RFC. Brava!
Thanx Tori for what you do!
You and the Rosenberg Fund are busy taking innocent children off the punish list.
Bravo
in solidarity, Jules
Add new comment