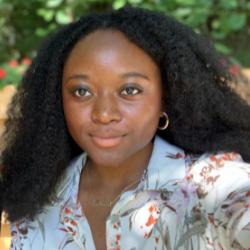 By Konah Brownell, RFC Intern
My name is Konah Brownell, and I am a former grant recipient of the Rosenberg Fund for Children (RFC) and an intern at the RFC this summer. I am originally from Liberia but have lived in Massachusetts for nearly five years. My family abruptly left Liberia on October 15, 2016, to avoid the terrifying threats made to my family due to my father's activism. I was a month away from turning 15 and old enough to comprehend the significance of his work as an environmental and human rights attorney. However, I did not fully understand the hostile nature of his career. In 30 minutes, my family collected our lives in a suitcase, relocated to Ghana, and eventually moved to the United States. When I was uprooted from my home and forced to start anew in the United States, I realized that life can be erratic and that while I have no control over what happens tomorrow, I do have control over what I do now.
My passion for human rights and social justice aligns with the RFC's efforts to actively support the educational and emotional needs of youth activists and children of activists who have suffered due to their activism. As a former grantee, I sought an internship with the RFC because I have witnessed firsthand the significance of the RFC's work and the impact its grants can have on the lives of grantees. Multiple grants from the RFC helped me acquire school supplies for college, including a laptop, and obtain SAT tutoring at a crucial time when I was new to the United States and my family was unfamiliar with the college application process.
Today, I am a rising senior majoring in Political Science and Journalism with a minor in Information Technology at the University of Massachusetts Amherst. I discovered my passion for social justice and desire to highlight underrepresented voices through my writing as a result of my personal experiences and education. I've learned that effective advocacy, communication, and media strategy are critical to humanitarian work and activism. I work as a writer for my college newspaper's social justice desk and a women's magazine on campus, which I use to draw attention to the experiences of marginalized groups in my community.
Community engagement — seeking strength, inspiration, change, and solidarity in shared struggles, actions, and passions — is important to me. My experiences with lessening the economic and interpersonal barriers to education for children and immigrant students have been primarily through community engagement. Inadequate education systems are one of the prevalent issues that exist in my home country, Liberia. Tackling this issue is not easy because of years of terrible leadership, a brutal civil war, and months of the Ebola epidemic and now the COVID-19 pandemic. However, I have found that making small, effective changes to contribute to the larger goal is possible. For example, in the summer of 2012, I organized a reading and writing club in my community for children ages six to 12 because there were few opportunities to learn and explore beyond the classroom. In my experience, the factors that reinforce the barriers to an equitable education intersect with many of the issues I care about, such as poverty, racial/gender discrimination, and environmental issues. In my home country, environmental problems affect many low-income individuals' health and autonomy, serving as a barrier to their access to an equitable education. I have seen a similar situation in the US, where low-income individuals are more likely to live near pollutants and lack access to safe drinking water.
I also brought my community engagement passions to UMass Amherst. I was a Fellow for the UMass Academic Fellows Program (AFP) last year, which aims to provide academic guidance and support to over 2000 underrepresented undergraduate students in the College of Social and Behavioral Sciences. My goal as a Fellow was to ensure that our students had the knowledge, skills, and resources needed to succeed academically and professionally. Last semester, I became a peer mentor for AFP's new mentorship program. I meet with my mentee weekly to help her navigate UMass and its resources. I also wrote a column for the AFP's weekly newsletter, which I called Koko's Korner, in which I openly shared my professional, academic, and personal life experiences. And I'm currently working on setting up a clothing lending closet for students who might need outfits for interviews or networking events.
I felt confident pursuing my passions in college because I knew RFC had my back when it came to miscellaneous college expenses such as books, school supplies, laptops, etc. I am excited to give back to the RFC this summer by contributing my personal experiences as a child of a persecuted activist and through my passion for social justice and my community engagement skills to the RFC's virtual programming!