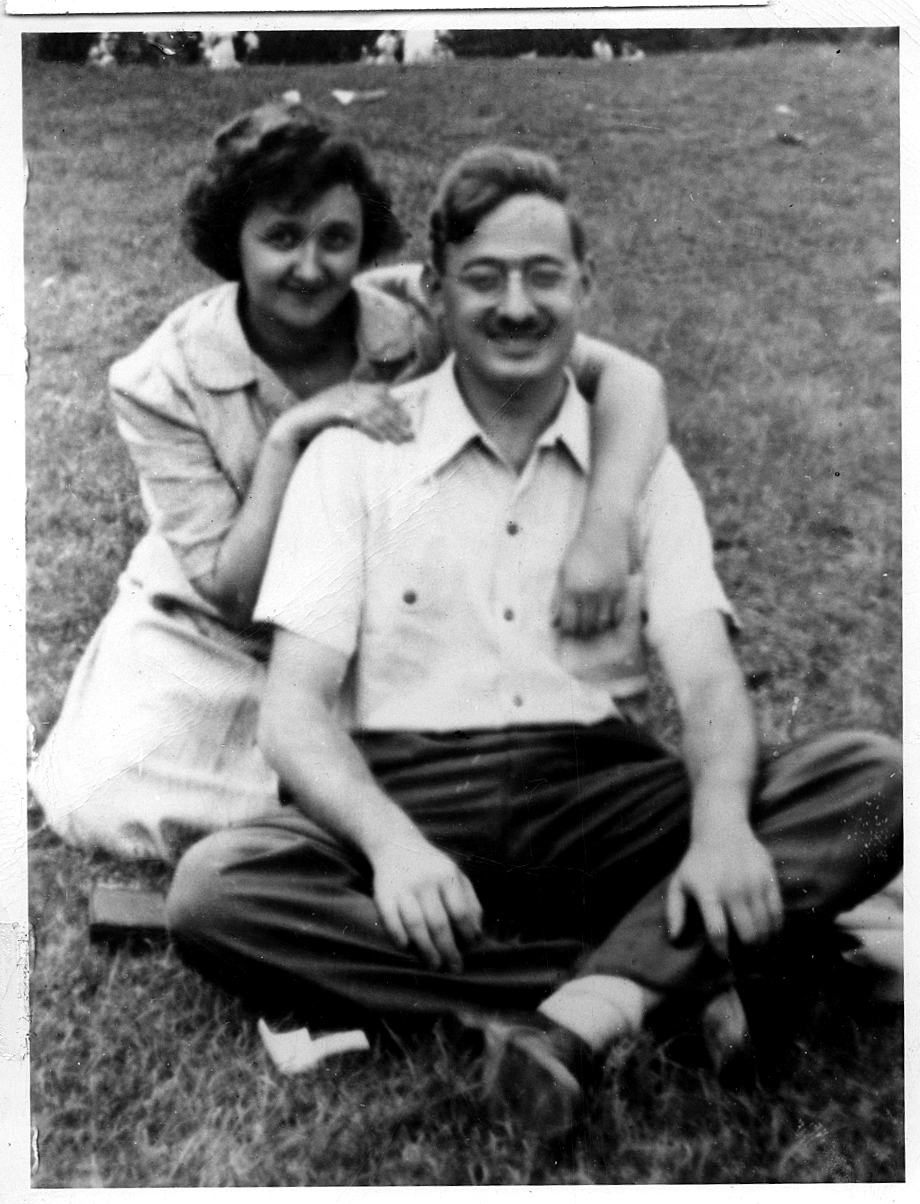 Report from Jennifer Meeropol:  June 19, 2014
My grandparents were executed 61 years ago today.  In their final letter to my father and uncle they wrote: "We were comforted in the sure knowledge that others would carry on after us." (Eve Ensler and Cotter Smith read the full letter below, introduced by Angela Davis.)
Since 1990, support from thousands of people allowed first my dad, and more recently me, to justify their faith and convert the destruction that was visited upon our family into the Rosenberg Fund for Children to benefit kids whose families are under attack today because of their progressive activism.
When I was younger I struggled with how to mark this somber anniversary. I wanted to let my dad know I was thinking of him and the grandparents I never knew, but didn't want to add to his sadness or bring up bad memories. My sister and I suggested ice cream runs, walks around our neighborhood, family games, and other distractions in an attempt to honor our grandparents and their loss while supporting our dad.
I thought this was a unique experience I shared with just my sister and cousins. But when I joined the staff of the Rosenberg Fund for Children in 2007 I realized how many of our beneficiary families mark difficult milestones related to activism and targeting. Whether it's Nora's memory of her environmentalist mother's arrest, when she was held at gunpoint by FBI agents; or Nina observing the anniversary of the coup that led to her parents' torture; or the first time Malcolm saw his dad in prison after his conviction on politically motivated charges, children whose parents are targeted face special challenges that demand our support. 
We just awarded almost $190,000 in grants to provide the critical assistance these kids deserve but we know we will receive even more requests this fall. We can't meet this need without your support. Here are two examples of recent grants:
Isaac was only four when his father was arrested after traveling to the Midwest to protest a NATO Summit. A politically motivated prosecution aimed at disrupting legal demonstrations resulted in his dad facing 11 felony charges, including material support for terrorism, under a never-before-used state statute. Isaac's father was acquitted of the most serious charges, but he was convicted of lesser counts and sentenced to six years in prison. An RFC grant will send Isaac to camp this summer while father and son try to adjust to the distance and bars between them.
Malik, Ahmed, and Tanisha's mom, a physician's assistant and certified doula, is a reproductive rights advocate for her patients, many of whom practice African religions that put them at odds with the U.S. medical system. She's faced ongoing harassment from hospital staff. In one instance administrators called the police when she attempted to advocate for a patient who had just lost a child, and she was barred from assisting with any future births at that hospital. Tanisha experienced difficulties at school, where she was punished for not standing for the pledge of allegiance and mocked for wearing African clothing. She used to love school but began crying every morning and begging her mom to let her stay home. An RFC grant will allow these siblings, ages five to eight, to attend a progressive school with a nurturing environment and a strong social justice curriculum.
With your help, the RFC is making a significant difference in the lives of these children and hundreds of others like them. Since 1990 we've awarded over $5.3 million for therapy, sports, arts programs, summer camp, prison visits, and other educational and therapeutic opportunities vital to helping these kids not just survive, but thrive.
Your donations support the daughters and sons of targeted union organizers, brutalized anti-racist activists, persecuted war resisters, imprisoned pacifists, blacklisted Occupy Wall Street leaders, jailed grand jury resisters, fired teachers, harassed journalists, environmentalists behind bars, and so many more.
Childhood memories can be painful, but I know that they can be transformed into a powerfully positive force.  That's why the Rosenberg Fund for Children makes grants that help alleviate the nightmarish experiences of political repression by connecting kids to a nurturing community.  Times are hard and finances remain tight, but I bet there are few things you can think of more worthy of your support than bringing solace to these kids. This is your opportunity to embrace all of these children and assure them that they are not alone.
You know we will use your precious funds carefully.  The RFC has been helping kids and youth like these efficiently and effectively for over 23 years.  And, because the generous support of several dozen major donors covers much of the RFC's operating expenses, 90% of every dollar you contribute in response to this letter will be awarded to children like those described above.
Please consider making a donation in memory of my grandparents and to support every child who, like me, has a painful anniversary woven into their family history. I know you will be most generous.
The children are counting on you,