Evaluating the Exoneration Campaign
Image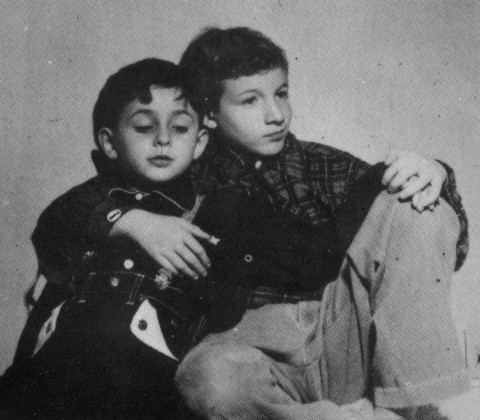 How did we measure the success of the campaign to exonerate Ethel Rosenberg? The petition to President Obama garnered 60,000 supporters, both from within the ranks of RFC donors, and beyond. It also received extensive media attention that had global reach. And remarkably (given the history of negative bias towards the Rosenberg case) all of the prominent, mainstream news reporting cast the exoneration campaign in a very positive light.
National press coverage for the effort started in October of 2016. 60 Minutes aired a rare, double-length story interviewing Ethel's sons Robert and Michael Meeropol and exploring the miscarriage of justice in the Rosenberg case. In the wake of that broadcast, media built to a crescendo by the end of 2016.
On December 1st, Robert and Michael brought their effort to the gates of the White House. With news cameras rolling, they stood in the same spot where they had been photographed in 1953 as six and 10-year-olds. As children, they delivered a handwritten letter for President Eisenhower to the guards at the gate, five days before their parents were killed. This time, the brothers issued a statement calling on President Obama to rise to the challenge and do the right thing, not just for Ethel but for the country.
The press took notice. NPR's Morning Edition and Here and Now, CBS News, The Washington Post, CNN, Democracy Now! and The Nation were among the many national outlets that did original reporting about the exoneration campaign. Newspapers and radio shows from Canada, England, Israel, Germany and Austria interviewed the Meeropol brothers. An Associated Press article appeared in more than 30,000 newspapers.
The Boston Globe wrote about the campaign repeatedly and its editorial board endorsed the effort with a full-page call for Obama to act. Their stories noted the fact that four members of the Massachusetts delegation in Congress got involved in the effort: U.S. Senators Elizabeth Warren and Ed Markey, and U.S. Representatives Jim McGovern and Richard Neal. And even Fox News covered the campaign favorably, with a story on a stunning report from the Seton Hall School of Law about the government's egregious actions towards Ethel, published in mid-December. Fox's headline read, "Legal scholars claim new evidence shows Ethel Rosenberg was innocent in infamous spy case."
Even though President Obama was not moved to act, the campaign was resoundingly successful at changing the narrative about Ethel Rosenberg and educating the public about the dangers of government overreach. In the process, tens of thousands of new people were introduced to the Rosenberg Fund for Children's work aiding activist families who are under attack in this country today.
(Find major media stories about the exoneration campaign at rfc.org/recentpresscoverage.)