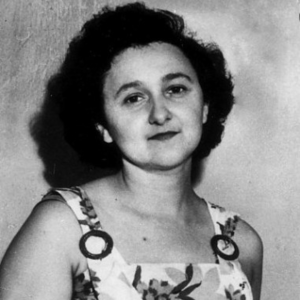 By Robert Meeropol, RFC Founder
The crush of national and international events continues to make it difficult to relaunch the Exonerate Ethel campaign. With the midterm elections on our doorstep, we are delaying further until after the turn of the year. But we haven't been idle. On July 13th Michael and Robert Meeropol filed a Freedom of Information Request (FOIA) of the National Security Agency (NSA) demanding all material in the NSA's possession related to Ethel Rosenberg. NSA material has already indicated that, unlike all KGB agents, Ethel was never given a code name and that she was not engaged in espionage work. However, that release was partial, and now we are asking for everything. Stay tuned for further developments.
The best way to keep up to date with news and announcements is to join our email list here.
You can also follow us (and any breaking news) on our social media pages: On Facebook here and @wwwrfcorg on Instagram & Twitter.)
The FOIA request is available at www.rfc.org/2022-foia-request.