Seeking Volunteers for New Fundraising Effort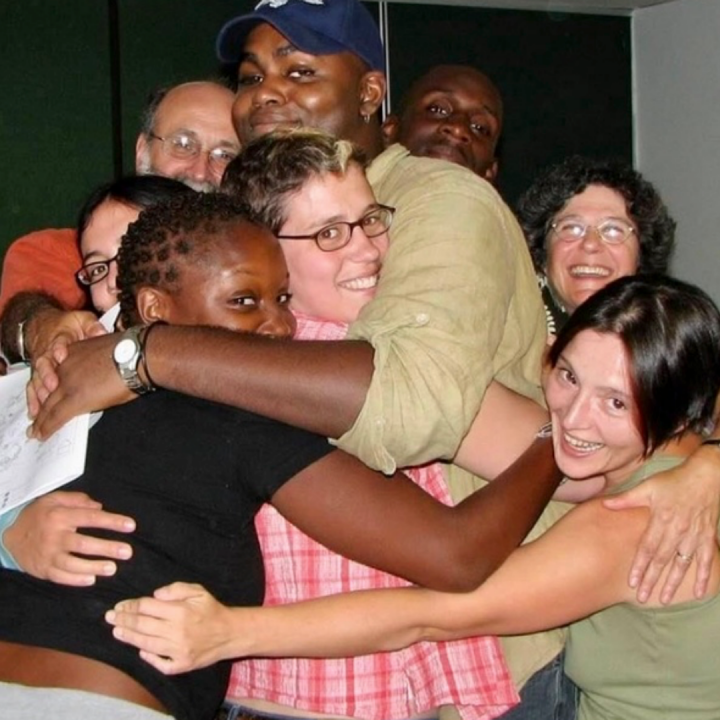 This spring the RFC launched a new way for community members to support our organization. Our new Peer-to-Peer (P2P) fundraising platform allows supporters to fundraise on behalf of the Rosenberg Fund for Children and help ensure kids whose parents have been targeted because of their activism can attend summer camp, hire a tutor, receive therapy, attend a dance program or participate in other activities that allow them to have fun, process their experiences and heal.
Ellen Meeropol, who is a former RFC Board Member and current Advisory Board member (as well as the mother of current RFC Executive Director Jenn Meeropol and wife of RFC founder, Robert Meeropol) kicked off our P2P fundraiser pilot. For her 75th birthday, Ellen raised more than $2750 by encouraging her friends and family to give to the RFC in lieu of gifts. After such a successful run, we're now opening up the opportunity to the wider RFC community to join us in hosting your own fundraiser.
Interested? There's no prior experience necessary, and we'll provide you with the tools you need to get started.
How does it work? Our P2P fundraisers are ideal for sharing on social media and by email. Set up your personal fundraiser page by visiting the "Support Us'' section on our website and click on "Peer-to-Peer Fundraising", then follow the step-by-step prompts (or get there directly by visiting www.rfc.org/p2p_fundraising). You'll find everything you need to launch a successful campaign (and we're available if you have any questions). With your help we can build a supportive community that allows children to not only survive but thrive despite the targeting their families have experienced.
Have any questions or want to learn more? Contact Rachel Harb at info@rfc.org or call 413-239-2711.