About the Exonerate Ethel Campaign
Image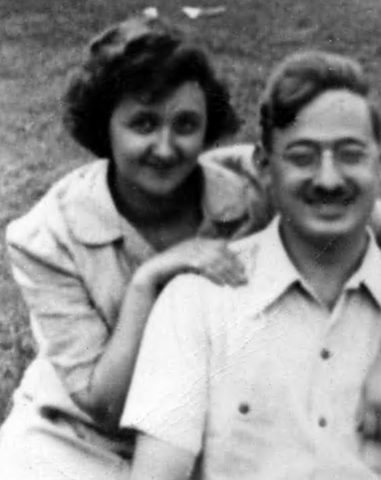 Why was there a campaign to exonerate Ethel Rosenberg?
In July 2015, previously secret government material at the heart of the case against Julius and Ethel Rosenberg was made public . It demonstrates that the U.S. government knowingly manufactured the case against Ethel to pressure Julius to cooperate.
As a result of this release, the Rosenberg Fund for Children – in concert with Julius and Ethel's family – launched a petition  at www.rfc.org/ethel calling on President Obama to exonerate Ethel before he leaves office.
Who supported the campaign?
U.S. Senator Elizabeth Warren, U. S. Senator Edward Markey, Michael Moore, Angela Davis, Noam Chomsky, Daniel Ellsberg, former MA Governor Michael Dukakis, U.S. Congressman Richard Neal (1st District, MA), U.S. Congressman Jim McGovern (2nd District, MA), V (formerly Eve Ensler), Dar Williams, Jim Jarmusch, Ed Asner, Dave Zirin, Kathleen Chalfant, Holly Near, Lynne Stewart and Ralph Poynter, John Sayles, Vince Warren, and more than 60,000 other concerned people around the world supported the exoneration effort. See photos and statements from prominent signers here.
Why was this effort important?
It was essential to do this because:
The U.S. government understood Ethel was not a spy but manufactured a case against her, and executed her, anyway.
Our faith in our democracy requires that our government correct its transgressions.
Ethel's execution took place at the height of the anti-communist hysteria of the McCarthy Era. Today we're witnessing a resurgence of the same kind of attacks, only now, they're aimed at Muslims, immigrants, and transgender people; as well as Black Lives Matter organizers, environmental activists, and others challenging our system.
A message about the campaign from Ethel's granddaughter (recorded in 2016)
Supporting materials
A collection of campaign materials -- including the letter from Michael and Robert Meeropol to President Obama requesting he exonerate Ethel and supporting materials; letters of support from elected officials; a Boston Globe editorial supporting exoneration; and a report from Seton Hall Law School Center for Policy and Research detailing the miscarriage of justice in the arrest, prosecution, and execution of Ethel Rosenberg -- are all available here.