Executive Director's Report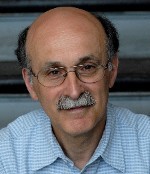 Light at the End of the Tunnel?
We live in a dangerous time. An arrogant and violent President and his gang have placed themselves above the law. They won't stand for dissenters getting in the way. This is why RFC families face such vicious repression today. It is also why so many of us eagerly await January 20th, 2009, the day Bush leaves office.
But does even an Obama victory mean there's light at the end of the tunnel we've been forced to grope through since September 11th, 2001? At the RFC, we are bombarded with the stories of activist families who are the targets of repression. Their experiences are an indicator of how bad things have become and how much work progressives will have before them no matter how the election turns out.
The RFC provides support for Iraq war resisters' families. They report that there are currently 30-40,000 GI's who have gone AWOL, and a growing number have fled to Canada. Will these soldiers be given get-out-of-jail-free cards after January, 20th 2009?
Last year I wrote about the case of the San Francisco 8, former Black Panthers being retried for killing a police officer over 30 years ago based upon a false confession made under torture. Will the resurrection of COINTELPRO, and efforts to introduce confessions obtained under torture, cease after January 20th, 2009?
The government is labeling young radical environmental activists "terrorists" for committing property damage. This spring yet another "Green Scare" defendant with a young child was convicted on shaky grounds and faces prison. One young man has been sentenced to 18 years for burning three SUVs. Will this witch hunt end on January 20th, 2009?
I could describe parents locked up for months, even years, for peaceful civil disobedience and many other examples of politically-motivated crackdowns on protesters from a wide range of movements. I provide this list of legal nightmares to pose these questions: Will this go away completely if Obama is elected? Will it even be alleviated?
I focus on Obama because it won't change under McCain. But if Obama wins the presidency, will he have the will, courage or even the power to set things right? Perhaps, but I sure wouldn't bet on it!
We must maintain our efforts to fight for a more just and humane society regardless of the outcome in November. We must do so not only because the light at the end of the tunnel may prove to be a mirage, but also because if progressive forces can maintain the pressure, it will increase the likelihood that if Obama wins, he will find the strength to mend the shredding of our rights. Real change doesn't come from the top down, but from the bottom up.