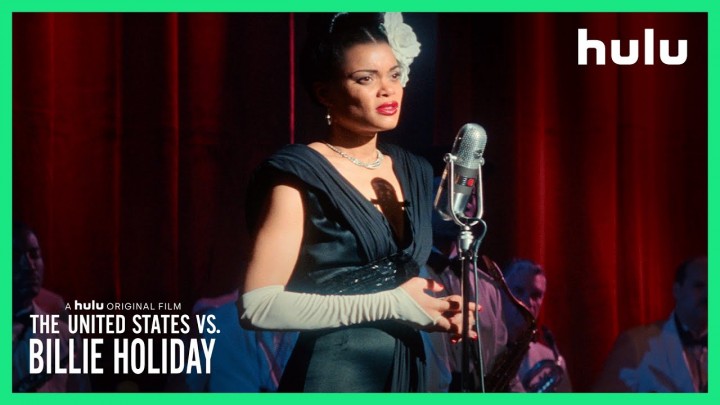 Guest blog by RFC Founder Robert Meeropol
Six years ago I posted a blog on the RFC website entitled "Strange Convergence" (available here). In it I compared details of the life of my mother, Ethel Rosenberg, to that of Billie Holiday, the singer who made Abel Meeropol's song, "Strange Fruit," famous. Ethel and Billie appeared to be an unlikely couple. However, they were both born in poverty in 1915, had excellent singing voices, although Billie's surpassed Ethel's, and were precocious.  Ethel graduated high school at 15 and helped lead a victorious strike at 19, while Billie sang in Harlem clubs at 17, and was a successful recording artist by 20. And they both got in trouble with the law, which led to their untimely deaths. Finally, there's the Abel Meeropol connection; Abel adopted Ethel's children and wrote Billie's most famous song.
And now, a new convergence has emerged this year.
Today (February 26th, 2021), Lee Daniel's film, The United States vs. Billie Holiday, premieres on Hulu.  I viewed an advance copy of the film, and found it to be a powerful anti-lynching and anti-racist statement.
The film dramatizes efforts by government agents to destroy Holiday's career and life because she refused to stop singing the anti-lynching anthem, "Strange Fruit."  The film features Andra Day as Billie Holiday, whose powerful performance earned two Golden Globe nominations including one for best actress in a motion picture – drama. She also gives a stunning performance of "Strange Fruit" that ranks among the best performances of the song I've ever heard.  Aside from having good politics, the film also provides a multifaceted and nuanced portrayal of Billie Holiday's life. I believe it is the first film that does Billie Holiday's life justice.
In June, St. Martin's Press will publish New York Times best-selling author, Anne Sebba's new book, Ethel Rosenberg: An American Tragedy.  Anne is a well-known British historical biographer with a strong feminist bent. While she makes clear in her acknowledgements that this is an independent, rather than authorized, biography, my brother and I did cooperate with her and are pleased with the result. 
In 2021, more than six decades after their deaths, Ethel and Billie both are the subjects of major works.  And as with the film about Billie, we finally have a book that does my mother's life justice.
I encourage members of the RFC community to see the film and read the book; you won't be disappointed.