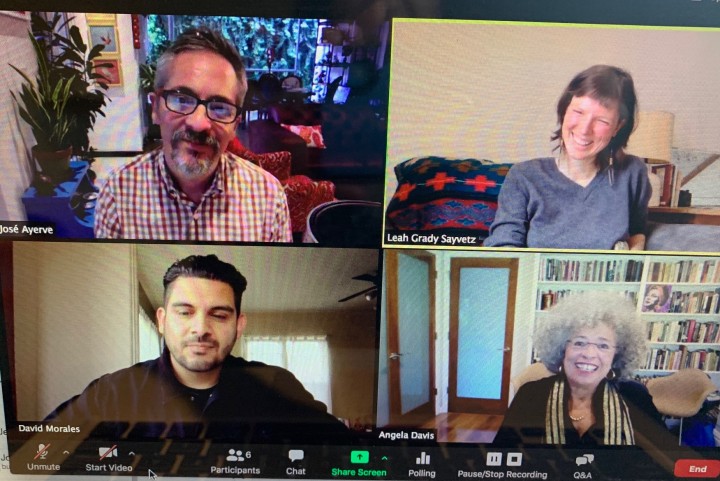 While we wish we could all safely gather together to celebrate the RFC's 30th anniversary, we are thrilled to be able to offer this virtual program to mark this milestone.
The five videos that form the discussion were taped on Saturday, May 9th via Zoom, bringing together participants in South America as well as the east and west coast of the United States to discuss inter-generational activism, repression, local and global community, and where to find inspiration in difficult times as well music and poetry from activist artists.
You can view the videos in any order on our 30th anniversary page or you can watch the complete playlist on our YouTube channel.
Special Thanks to anniversary circle ticket purchasers, supporters, performers, staff, Board and others who made this program possible.
It's not the same as Angela Davis, Davíd Morales or Leah Grady Sayvetz answering your questions from the stage, but we encourage you to leave questions or comments below.
And thank you for 30 years of standing with the children of resistance; it would not have been possible without all the remarkable members of our community. I am so profoundly grateful
---- Jenn Meeropol, Executive Director