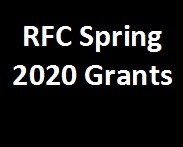 This spring the RFC awarded:
67 grants totaling $149,610 to support 151 kids from 75 families, including a group grant for a music therapy program

An additional, special grant of up to $18,400 for$200 individual grocery gift cards to all current families who are eligible for our grant funding. So far, we've sent cards to 57 families to help support 116 kids.

That brings to total granted by the RFC to over $7.5 million!
I am happy to report that all families who applied this spring have been at least partially funded. The Board voted to approve the special, one time additional grant for grocery gift cards in light of the extraordinary times and after hearing from many of our grantees about the enormous additional stress they are facing.
Six new families joined the RFC community as beneficiaries this spring with 15 children ranges in age from three to 23. Their parents faced repression for their efforts to resist deportation and detention of immigrants, fight for democracy and environmental justice in Africa and South America, fighting the construction of a pipeline in the southern states, and anti-death penalty and anti-war efforts.
Once again, the activism of our grantees covered an impressive range of movements and issues, including racial justice, civil liberties, environmental justice and support for political prisoners.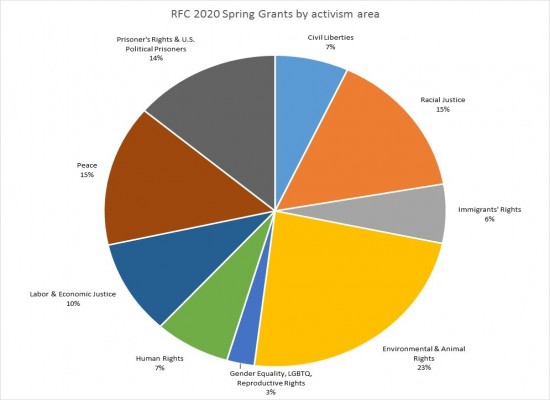 These grants are only possible because of all of your generous support, thank you!