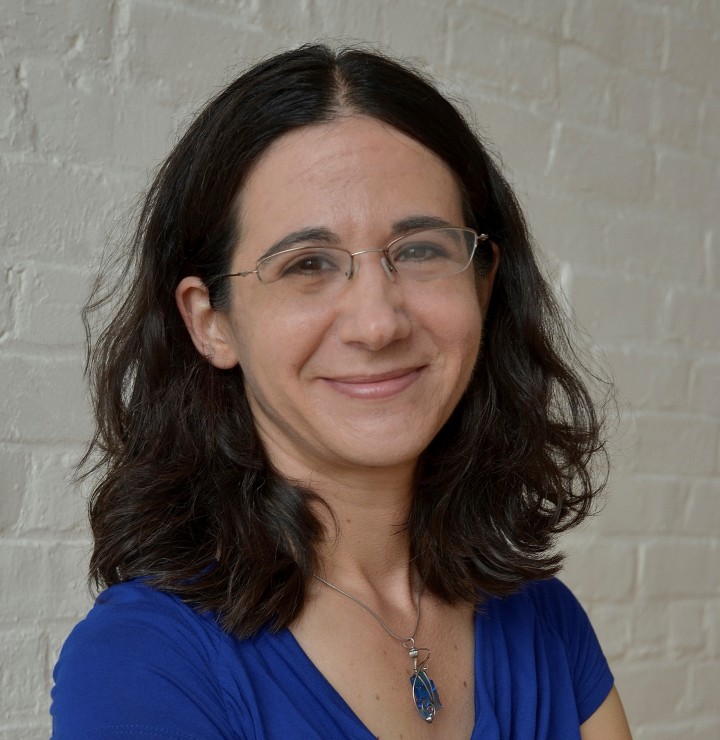 I'm writing this report at a time of great uncertainty and fear. We don't know who the Democratic nominee for president will be in 2020, nor is there any certainty that the eventual candidate will face President Trump, who could be impeached before the election. We don't know where the next deadly natural disaster will strike or what new repressive court decision or law might require resistance.
In the midst of this uncertainty, there ARE some constants.
Millions of people across the country will work to elect a progressive alternative to the current administration. Communities will continue to fight for a livable planet for themselves, their children and their grandchildren. Activists will organize against police brutality, anti-Semitic attacks, reactionary court decisions, erosions of protections for LGBTQ folks, and continued demonization, detention and persecution of immigrants.
And when brave individuals and organizations face repression for their efforts to create a more just world for all of us, the Rosenberg Fund for Children will stand with them and their kids. We'll make grants for therapy, arts, sports and dance programs. We'll fund trips to visit a parent or grandparent in prison; allow a teenager to take driving lessons; or make sure a young child has a safe and supportive daycare program in which to learn, have fun and thrive.
For almost thirty years, we've stood with the children of resistance. Despite the enormous uncertainty of the present moment, that remains constant. Now, we need you to commit to standing with us. Your continued support of the RFC is one important way to push back against the rhetoric of hate and divisiveness that our government has intensified and weaponized. 
This is the time to show your solidarity by making a special, year-end donation to the Rosenberg Fund for Children to support kids whose parents are organizing against white supremacy, voter suppression, police brutality and environmental destruction, and for religious freedom, fair elections, immigrants' rights, clean air and safe water, gun control and so much more.

The children your year-end donation will support right now include:
Just a few weeks after her 11th birthday, Ayisha's uncle was beaten to death by more than a dozen police officers during a traffic stop. Following his murder, her mom organized weekly vigils and protests in honor of her brother and other victims of police violence. Ayisha's mom spoke out against police brutality, traveling acrossthe country to speak at numerous events. As a result, her car has been keyed more than 20 times, her tires slashed more than 60 times and she's received violent threats directed at herself and her family, eventually forcing them to move. Despite the family's financial struggles, she turned down a large settlement offer because it included a gag order, and she wanted to be able to continue to tell her brother's story. Now a teenager, Ayisha is looking forward to using her RFC grant for sports programs that are a source of joy for her.
Dalton, Frankie and Colleen have grown up in an activist family; their parents have been organizing for peace and justice for decades. Both their mom and dad currently face trials for acts of resistance to ICE and border patrol and for racial justice. These cases have significantly undermined the family's finances and caused stress for all three children. Colleen, now eight, is beginning to better understand her parents' activism and to ask a lot of questions, while her older brother, Dalton, is experiencing anxiety about his folks going to jail. Frankie, the oldest at 16, is engaging in his own activist work while continuing to pursue his dream career as a musician. RFC grants will allow all three children to continue their music lessons, including Frankie's in a nationally-respected program for gifted musicians.
When we come together to support these activist families, we're carrying on a long tradition of resistance that is very personal for me. After my grandparents, Ethel and Julius Rosenberg, were executed at the height of the McCarthy era Red Scare, my father and uncle survived in part because so many people stepped forward to protect them, despite the risks. We must be ready to give that same safe harbor to children of activists facing attacks today.
For almost 30 years, the RFC has stood with and for the children of resistance, awarding more than $7 million dollars for programs that provide educational and emotional support. We know how to harness the power of community to ensure these kids know they are not alone. This assistance will be vital in the days to come and we are committed to being there for these families. But we need all our supporters to dig deep now. More kids are at risk and activist families are counting on us.
Your gift will connect children to vital, nurturing programs. Your contribution is tax-deductible to the full extent of the law. I pledge that 90% of the funds you donate in response to this report will be awarded in current or future grants.
This is a frightening period in our nation's history. It requires all of us to do more than what we might have thought possible only a short time ago. Together, we can stand up to fascistic leaders, beat back abhorrent policies, and protect children whose parents take risks for us all.
The times call for extraordinary actions. Many of the families we support have answered the call. Now, the rest of us must let them know we have their backs.
Please, give generously. And then consider giving a little more.
Your help has never been more critical.
-Jennifer Meeropol