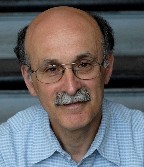 Guest blog  by Robert Meeropol, Rosenberg Fund for Children Founder & son of Ethel & Julius Rosenberg
It is no secret that Trump's election spurred more people to donate to progressive organizations like the RFC during the first nine months of this year. And, as expected, we needed every extra penny because requests for our aid have surged. But it isn't as well known that the RFC and other groups have seen a reduction of support in the last couple of months. I think this reflects a combination of donor fatigue and a focus on giving to local progressive candidates even in this off-year election.
This has come at a very difficult time for the RFC, as urgent cries for our help are spiking. True, the Left, and even the Center, of the political spectrum remain fired up to resist the growing fascist threat, but a number of donors apparently are cutting back.
There is one way for some RFC supporters to buck this trend.  Like me, many RFC backers are baby boomers now required to make annual, Required Minimum Distributions (RMD) from their 401(k) or 403(b) retirement accounts. These distributions are taxed as income, but they become tax-deductible if they are donated to the RFC.
I know that the majority of RFC contributors don't have the luxury of doing this, and that the ability of some to take advantage of such benefits reflects the unfairness of our corporate-capitalist system.  However, I hope you all agree that giving to the RFC, and paying less tax to the Trump regime, is a good thing.
Donating appreciated stock at this time, even if it has nothing to do with RDM, is an especially good idea. The obscene benefits the capitalists are reaping is reflected by stock market valuations that are approaching the stratosphere. This is happening as their Republican pimps in Congress are attempting to ram through what they call tax reform.
I think tax deform is more like it, but that's another story.  One part of their plan is to eliminate the charitable gift tax deduction for all but the wealthiest earners. If this goes through, almost all RFC supporters, even those who own and can afford to donate stock, will lose the charitable gift benefit in 2018. Thus, RFC donors who can afford to give stock may have one, final opportunity, before the turn of the year, to receive the maximum tax benefit by giving vastly appreciated stock which the RFC can sell without paying any tax to the Trumpites.
If just a few dozen of our supporters take this action, we'll enter 2018 in a much stronger position to do what we do best: provide for the educational and emotional needs of children whose parents are on the front lines of fighting for economic and social justice.
Finally, it is also no secret that in 2018 we will need your help more than ever.
P.S. If you are considering donating proceeds from RMD or appreciated stock and require more information contact Jenn Meeropol at jenn@rfc.org or 413-529-0063.