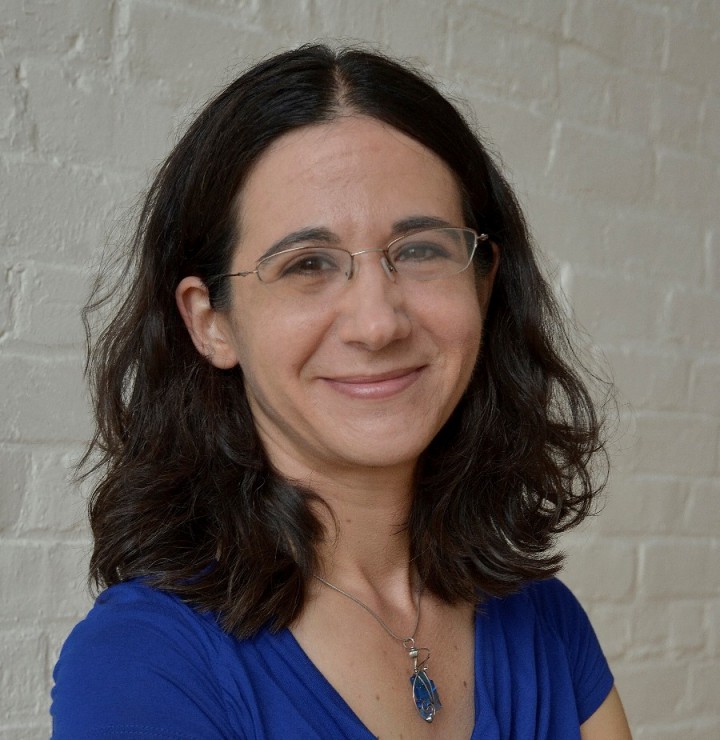 We're in the midst of awarding our first grants of 2017 at the RFC. To date, four new grantees have joined the RFC community this spring and additional new applications are pending. So far, the new grantees include:
Two children, ages 14 and 17, whose mother has been involved with racial justice organizing for decades. While she was fighting to stop the execution of Troy Davis, the police began to show up in front of her children's school and at her work. It got so bad that her boss warned her that it was not safe for her family to stay in the area; she fled the state and settled in Florida, where she got involved with the campaign to free Marissa Alexander. After the campaign gained national attention, local officials began to target the mother and other leaders. Her home became a safe-house for fellow activists but the continued harassment, arrests and surveillance took a heavy toll on the entire family, forcing the mom to move again with her kids to escape the constant stress and anxiety. An RFC grant for $4000 will provide education support for both children despite the family's financial difficulties (which have been exacerbated by their frequent moves to escape harassment). CA 
The 13-year-old son whose mom has worked for racial and economic justice as both an independent consultant and a staff member at social justice organizations. In her last position, she actively advocated for a more intersectional approach to their work and ran diversity trainings for her coworkers, one of whom told her she was inspired by the activist mother's work for LGBT rights. After a change in leadership at the organization, despite a stellar performance review history, her new boss accused the mom of being "untrustworthy, passive aggressive, and lacking in customer service."  Ongoing harassment and an increasingly toxic work environment eventually forced her to leave the job. She has been unable to find work since, and learned from a former co-worker that after she left, her former boss slandered her at staff meetings, shared private details of the events leading up to her departure and confidential employee information (including her salary) with the entire staff, and barred her from any future consulting work with the organization and their partners. An RFC grant for $2000 will allow her son, who has special needs, to attend an arts camp while she continues to seek new employment despite being blackballed in her field. MI
Two girls, ages four and eight, whose stepfather ("Roger") is an anarchist incarcerated for his anti-fascist actions. While in prison, he and his family have experienced targeting from guards and other prison officials as a result of his pro-prison abolition writing in his journal and poetry. Prison officials warned him that if he didn't stop writing poetry and "fall in line" that they would transfer him to a more restrictive prison far away from his family. Despite the threats, he continued to express his beliefs through his poetry. As a result, his family was targeted during a visit: the children were erroneously seated in the sex offender visiting section instead of the children's area and, when Roger complained, a guard threatened to have his own children assault Roger's stepdaughters at the local school they all attend. The family filed numerous complaints which were delayed several times; when they arrived at the prison for a birthday visit for one of the girls, they learned Roger had been transferred due to a false complaint filed against him by the same guard. The complaint labeled Roger's anti-prison views and poetry as dangerous and potentially life threatening for prison guards (death by poetry?)! An RFC grant for $4000 will allow both girls to attend summer camp as they deal with the separation and loss of contact with Roger. CO
A 22-year-old who is a second generation activist. When she was just two, her mother and younger sister were killed by rebels in their home country in West Africa who were looking for her mother because of her efforts to organize trade collectives among young women and advocate for women's rights. By the time she was 13, this young woman had run away from her grandmother after being forced to undergo female genital mutilation (FGM) and was living on the streets. Since then, she has spoken out against the practice at the United Nations and founded a non-profit in her country to fight against FGM, child marriage and other abuses targeting girls and women. Her advocacy against FGM, which is endorsed by some powerful government officials, led to her arrest and ongoing harassment. Last year she once again traveled to the US to speak against FGM and the ways that restrictions on free speech for young women in her home country hamper their ability to organize against these harmful practices. Her remarks were shared in her home country, leading colleagues to warn her that it was not safe for her to return.  She is in the process of seeking asylum in the US.  A $1600 targeted activist youth development grant and a Carry it Forward award will support her education at a community college while she goes through the asylum process. MA
We welcome all these extraordinary new members of the RFC family and thank our supporters for making it possible for us to stand with them.