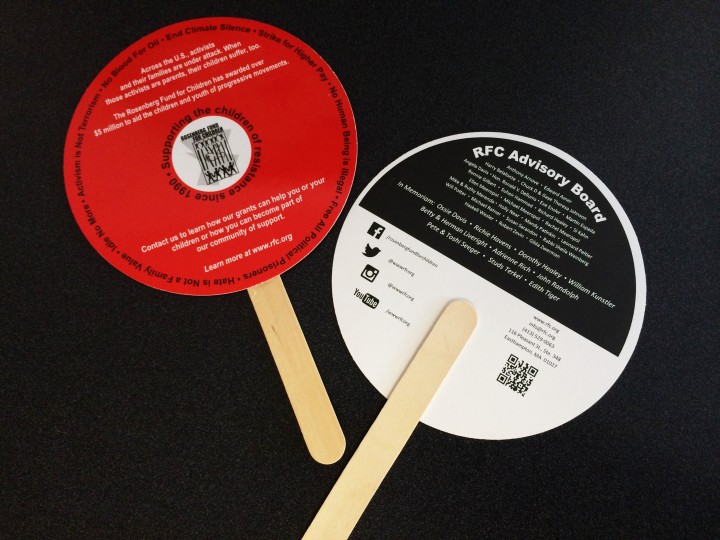 [guest post by Amber Black, RFC Communications Director]

The five-day, multi-city Seeger Fest, honoring Pete and Toshi Seeger and created by their grandson Kitama Cahill-Jackson, with help from Gina Belafonte (daughter of Harry), runs July 17th-21st in sites around NY state and across several boroughs of New York City. The line-up of more than 200 folk, hip hop, punk and indie rock artists is incredible, and ranges from high profile performers to emerging artists. Programming includes concerts, film, photos, dancing, rowing and more.  All events are free and most are outside.  Details are at www.seegerfest.org.


The RFC is proud to be one of the sponsors, as Pete and Toshi were long-time Rosenberg family supporters and original RFC Advisory Board members. Additional Advisory Board members who are participating include Harry Belafonte, Holly Near, and Mike + Ruthy. Numerous other participants have performed for the RFC in the past.

The final two events of Seeger Fest will be the largest, with thousands of people expected at Lincoln Center for the memorial concert for Pete on July 20th, starting at 4:00 pm. For those who can't be present, Lincoln Center will live stream the concert at www.watch.LincolnCenter.org. The festival ends the following night, with a "New Songs of Justice" concert at Central Park's SummerStage, co-hosted by Kitama and Gina, beginning at 6:00 pm.

We're also excited to announce a drawing for a special Seeger Fest souvenir. We'll be giving away a hand fan signed by some of the Seeger Fest performers. A limited supply of these complimentary fans (unsigned, pictured) will be available at the Lincoln Center concert, and if any remain, at the Central Park show. To be entered into the drawing for the signed fan, email photos or memories of Seeger Fest or of Pete or Toshi, to info@rfc.org by July 22nd or post them as comments below.

Already we've received some delightful photos and memories, including these:
"…one of the most poignant incidents among many I experienced out on that corner [at a weekly peace vigil near Pete's home in NY state] (in some of the most challenging weather, I might add) was when in a middle of a conversation I was having with Pete about the civil rights movement, Pete asked if I wouldn't mind listening to a new verse he had composed for WE SHALL OVERCOME.  So there I stood, feeling like a little first grade child, looking up into his eyes while he sang to me----ALONE!  I didn't hear a word he sang...I was so honored and humbled...that I just remember uttering, 'It's a keeper, Pete.'"

"I remember meeting Pete at the first Carnegie Hall concert and rally to reopen the Rosenberg case (1974?).  Robby introduced us backstage, where Pete was standing on his head before the show.  I felt I was intruding, but Pete was most gracious while upside-down, and was clearly very happy to be there for Robby and Michael.  As was I, right-side up."

"I think it must have been the 10th anniversary of RFC and there was an event in Northampton. I was in high school and my dad and I drove out. I remember feeling awkward--normal teen social anxiety--but really wanting to go because Pete Seeger was going to be there. The last time I had seen him in person I was maybe 4 so this was very exciting, there are few people who held the kind of reverence and awe as he did in my 13 year old mind.
At that point I knew what RFC was in theory, but I didn't really have a picture in my mind of what it was as an organization or a feeling or anything. I remember sitting in the front row and half listening to whatever was being said and then Pete came on stage with Tao and snapping to attention. I remember starting to sing along and then getting embarrassed and then realizing that everyone around me was singing. And that suddenly all my anxiety was gone. It was like being hugged by a whole room of voices. Suddenly I got it all at once, the power of music to make a movement, how important and good RFC must be if Pete Seeger, I mean PETE SEEGER! was there, and how it wasn't just me and my family and old family friends, but there was a whole community out there who felt the same way about the world and knew all the words to all the songs to boot!"
It's been a great pleasure to pore over these stories and photos related to Pete and Toshi. For decades these two remarkable individuals touched and inspired so many of us in the RFC community, and millions more around the world, profoundly. We will all carry their legacy forward.
-----------------------
To receive a notification whenever there is a new post to this blog, subscribe now.
 
Comments
"We first saw Pete in the summer of 1948 at a rally for presidential candidate Henry Wallace. The 'sound' was supposed to come from the battery of his truck but did not perform, so my husband got upside down under truck and found battery cable so that Pete could use the 'mic'!

Our six children were raised on songs from CHILDREN'S CONCERT at TOWN HALL..1962..singing Riding in My Car/Put Your Finger in the Air/Abiyoy and we saw him perform at Hunter College, NYC in the '60's. We lived near the New Jersey shore in the 70's and boarded the CLEARWATER when it sailed into the Atlantic Highlands. I began writing to Pete in that year and ALWAYS had a reply, with sketch of banjo...'May all peoples sing'!

I have a lovely letter from Toshi, written when Pete was nearly 90yrs. old and SKIING somewhere out West...We retired to Columbus, Georgia in the 90's and saw Pete...and grandson Tao...at School of America's protests here at Ft. Benning. We had a wonderful 90th birthday party for Pete at our house with many friends here watching the POWER OF SONG and I sent him a painting of himself done by one of our granddaughters!!

We shall always miss Pete and Toshi, although we have nearly every LP that he ever recorded...wish that we were young enough to attend Seeger Fest! All good wishes to the Rosenberg Fund...P.S. I have Pete's last letter framed on a wall near my computer...again, he says 'May all peoples sing'!!! On the day after he died, our oldest daughter sent us flowers with note 'THANK YOU for giving us PETE!'"

[The couple who sent us this lovely remembrance will be in the drawing to win an #RFCfan signed by some of the Seeger Fest performers. You can get in on it, too, by joining our mailing list or posting your Pete and Toshi or #SeegerFest memories or photos here or emailing them to info@rfc.org by July 22nd.]
"I spent two wonderful summers at Camp Woodland. I remember Pete's visits. The songs I learned from Pete when I was 11 and 12 are part of me, some of which I did not realize I knew until I sang them again with Pete and past campers many years later. Thank you, Pete Seeger, for Wimoweh, The Banks Are Made of Marble, Union Maid and for so much more." - Ann (Ettenberg) Dermansky
To join Ann and others in the drawing for the #RFCfan signed by some of the #SeegerFest performers, join our mailing list or posting your Pete and Toshi or #SeegerFest memories or photos here or email them to info@rfc.org by July 22nd.]