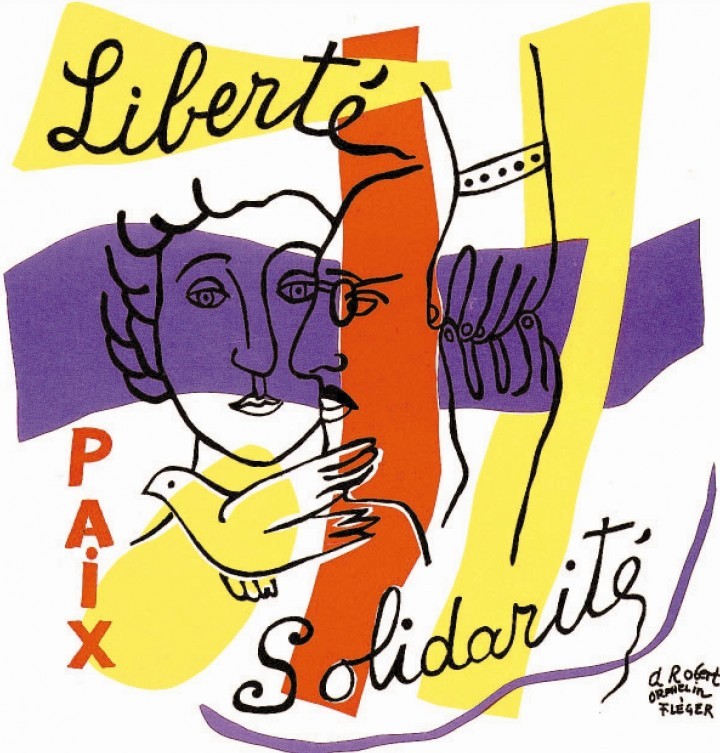 On this 69th anniversary of the execution of my grandparents, I'm struck by how many new beneficiary families have joined the Rosenberg Fund for Children's community in the past few years and how simultaneously similar and so very different their children's experiences are to what my dad and uncle faced more than 70 years ago.
New members of our community include a 16-year-old girl (and her older siblings) who was harassed after her mother filed a complaint in an effort to hold school personnel accountable for their outrageously inappropriate behavior towards female students. And the brother and sister, just five and seven, whose mom faced felony charges for her non-violent efforts to stop the construction of a pipeline.
These beneficiaries' stories and experiences would probably feel foreign to my grandparents and yet, there are some key similarities. These parents are committed to building a just, safe and sustainable world for their children, just as my grandparents were seven decades ago. And sadly, activist parents still face harassment and targeting from powerful forces that weaponize their love for their children and threaten their livelihood, safety and kids' sense of security.
Seventeen new families received support from the RFC last year and an additional 12 have joined them this spring. The RFC has already awarded more than $210,000 this year. Even partially funding many requests, we went $10,000 over our expanded granting budget because we just couldn't say no to the dozens of families desperate for support. But without your extra help to close that gap, we'll have less to spend in the fall when even more demands will come our way.
We need all our supporters to dig deep now so we can continue to provide this vital assistance. Your donations make our grants possible and allow us to stand with the children of targeted union organizers, brutalized anti-racist activists, imprisoned environmentalists, reproductive justice warriors, immigrants' rights activists and so many more. Together, we are making a real difference in the lives of these kids and others whose parents resist despite reprisals. Here are some of their stories:
Tana and Brenda, ages four and 15, are proud of their mom, a reproductive justice activist in Texas who faced online harassment and attacks as a result of her efforts to ensure access to vital reproductive health care for all. The physical, legal and racist, misogynistic threats have taken a toll on their mom's mental health and scared the girls; things got worse when Brenda's school threatened the family with calling child protective services in response to her mother's organizing work. RFC grants will provide counseling and educational support while the family explores relocating so the girls' mom can continue her work in a safer setting.
Jackie's mother joined a union organizing committee to advocate for better pay and working conditions at her Starbucks branch. As a result, she and other organizers were fired; she now struggles to pay her bills and provide for Jackie. A grant from the RFC will allow Jackie, age eight, to attend summer camp and provide educational support while her mom tries to get back on her feet.
These are just a few of the young people supported by the more than 80 grants we've made so far this year. Our assistance lets these young people know they're part of a nurturing community like the one so many of you and your parents and grandparents fought to create for my dad and uncle when their parents were taken from them. Almost 70 years ago, my grandparents lost their lives due to the anti-communist hysteria of the McCarthy era. Today, our beneficiary families are also at great risk. So many of you have organized, sacrificed and come together to fight repression in the past and we must do so again. By giving to the RFC, you show solidarity with these brave activists and ensure that they can continue their important work while we collectively support their children.
The RFC has been helping young people like these efficiently and effectively for more than 30 years, so you know we will use your precious funds carefully. I promise that 90% of every dollar you contribute will be awarded to kids like those described above and so many more.
My father founded the RFC to honor his birth parents' resistance and to repay the community that allowed him and his older brother to flourish despite the devastation visited on their family. My dad turned 75 last month; he is decades removed from the scared little boy who asked his imprisoned mother, "Why you no come home?" I will be forever grateful that so many of you, and countless others, helped ensure that the pain he and his brother experienced as children did not define the rest of their lives.
Help us make the same commitment to the children who receive our grants today. Let them know that there is a supportive community committed to standing with them and helping them heal. Please show these families that they are not alone by making a tax-deductible contribution to the RFC today. We must not let them down!
Sincerely,
Jennifer Meeropol