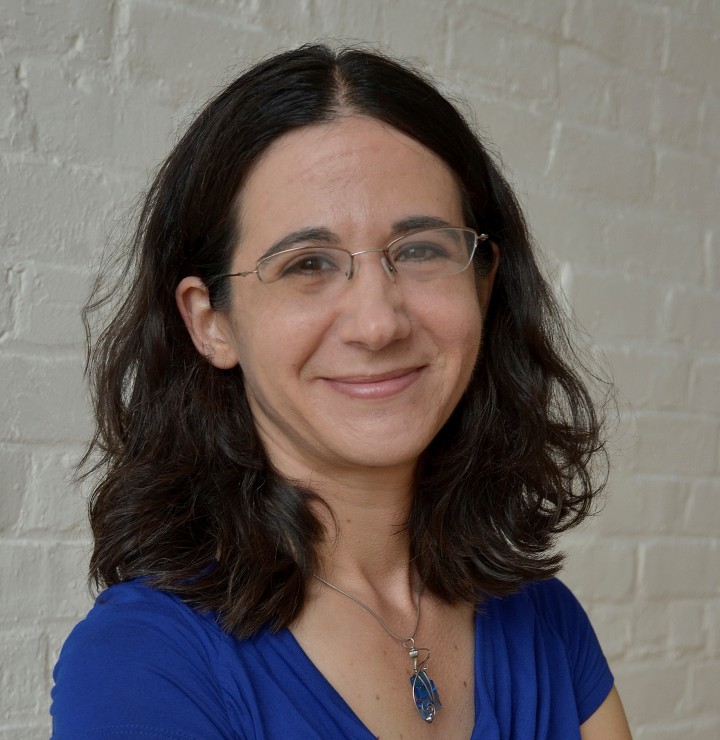 This has felt like the longest, most monumental election of my lifetime. While I am enormously grateful that Trump was defeated, the level of support for him and his hateful, racist, homophobic, xenophobic, misogynistic, anti-science policies shows how much remains to be done to create a more just and equitable society. The impact of these policies will linger into 2021 and beyond despite the election results.
 
Knowing just how much work remains to be done, many of our beneficiaries' parents are engaging in important but perilous organizing efforts despite significant challenges. They're protesting police brutality, advocating for detainees' and prisoners' rights and access to quality health care during the pandemic, confronting violent white supremacists, and fighting for racial justice, an economy that works for everyone, and environmental sustainability.
But they've done so at enormous costs. For instance, two sisters were terrified by gun fire at their home after their mom fought to reallocate funding from the local police force to mental health services; and the older sister, who spoke in front of thousands protesting George Floyd's murder, was herself targeted when a white supremacist group shared her photo and address online. And three young brothers are living under constant security in a new location after their mom lost her job and faced numerous threats for exposing flagrant disregard for health and safety as well as appalling medical malfeasance at her work.
 
This fall the need was so great that we substantially increased our granting budget for the year. We just awarded over $230,000 in grants, the largest single granting cycle in our 30-year history, including over $27,000 to provide $350 grocery gift cards for almost 80 families. That brings the amount granted this year to $400,000!
 
Despite the uncertainty we're all living with, we made this leap trusting you will jump with us. Now, we are depending on you to make this increase sustainable. Your continued support of the RFC is one important way to push back against the hate and divisiveness that our government has intensified and weaponized. This is the time to show your solidarity by making a special, year-end donation to the Rosenberg Fund for Children. The young people your contribution will support right now include:
Jaya was just a toddler when her journalist father was stabbed while covering a Neo-Nazi rally, but her age hasn't shielded her from the subsequent stress and uncertainty the family has faced. Not only did her dad have emergency surgery and spend weeks in the hospital following the attack, he also faced multiple charges stemming from the assault while none of the violent white supremacists who attacked him were charged. The outrageous charges were subsequently dropped but Jaya's dad is still navigating the residual mental health impacts of his experience. Now six, Jaya is fearful of leaving her dad's side, perhaps remembering the scary time that surrounded his hospitalization. An RFC grant will cover home school curriculum for this little girl, who is working hard to learn how to read and write.
Isaac's mom has been a leader within the Black Lives Matter network for several years. Her visibility within her community has come with significant risks. She was shot at by an unknown assailant while leaving a meeting, run off the road, and the family's home was set on fire. After Isaac's school learned about his mom's activism, they expelled him for bringing nail clippers to school, despite his having no previous disciplinary problems. Earlier this fall, their new home was attacked. RFC grant funds will allow the family to purchase a security system, bringing vital peace of mind, and allow Isaac to take self-defense classes.
 
I think we can all agree that this has been a painful, exhausting year. A global pandemic has raged virtually unchecked, devastating communities, killing more than a quarter million Americans and fundamentally altering how we live our lives. Super-storms and fires tied to our continued assault on our planet ravage community after community, devastating vulnerable populations. Despite massive protests, police continue to kill unarmed black and brown men and women, all too often with no repercussions. And hundreds of hardline conservative judges have been appointed at all levels of the judiciary, threatening hard-won gains for gender and racial equality, voting rights and access, health care reform, reproductive justice, and any checks on executive power.
 
But we are not helpless in the face of these attacks. We can come together as a community to support activist families and young activists. And when we do, we're carrying on a long tradition of resistance that is very personal for me. After my grandparents, Ethel and Julius Rosenberg, were executed at the height of the McCarthy era Red Scare, my father and uncle survived in part because courageous people worked hard to make sure they had the resources they needed to thrive in a protective, loving home. I know we're ready to give that same safe harbor to children of activists facing attacks today.
 
Your gift will connect children to vital, nurturing programs. Your contribution is tax-deductible to the full extent of the law. I pledge that 90% of the funds you donate in response to this report will be awarded in current or future grants.
 
The RFC has been aiding kids like those described above, and many others, efficiently and effectively for more than three decades. The need is urgent but together we can resist the onslaught targeting our community's brave families. Please show your support now with a meaningful year-end donation to the RFC.
 
Your help has never been more critical.
Thank you!
Jenn Meeropol