The RFC was created to echo the type of support that Robert and Michael received from the extended progressive community after their parents were killed. Many of our grants are for artistic or creative programs: art, dance, drama, music because we recognize the healing power of art.
These opportunities for creative expression can provide a safe harbor for young people in difficult circumstances and, as we've seen throughout our history, art can also inspire movements in dark times.
As one beneficiary who received a grant for music lessons explained, "We were so excited when we learned that you had decided to give grants for our music lessons. It has been difficult to pay for them since our father lost his job. Thank you for recognizing how our dad was singled out for his stand against war, and for realizing music's importance to our family."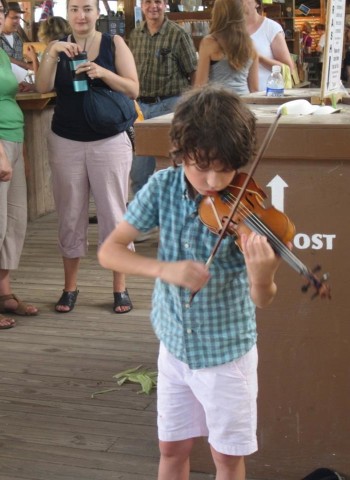 A beneficiary who has received numerous grants for violin lessons shows off his skills.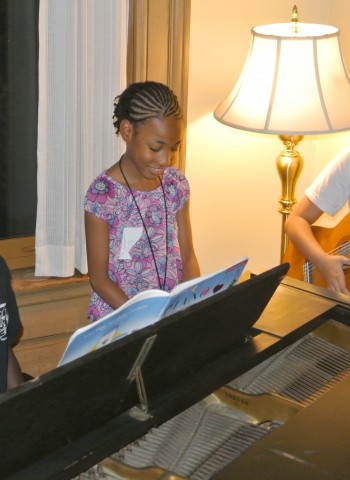 Three beneficiaries who have all received grants for music lessons give an impromptu performance at a Gathering.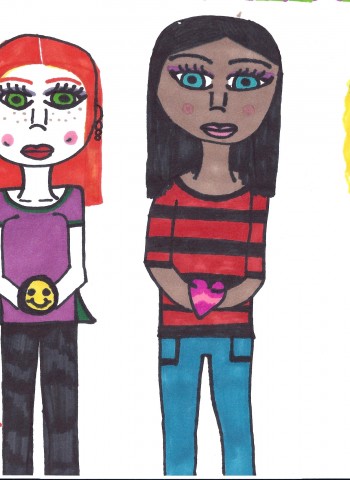 A thank you card drawn by a beneficiary. The image is of three young women.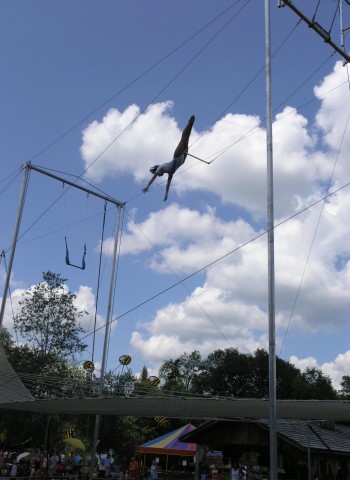 A beneficiary flies high on trapeze.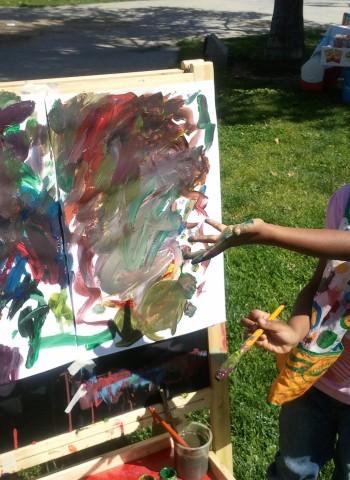 A beneficiary shows off her painting in a park setting.